How You Can Give Back
An important component of sustainability action is giving back to your community. As the sustainability movement has begun to gain momentum around the globe, many individuals are choosing to dedicate their professional career or personal time to growing the movement in their own community. As young students, community engagement can give you the opportunity to exchange skills, ideas, and experience with diverse populations while simultaneously allowing you to grow in your understanding of your own personal interest and passions. Browse ways to give back to Northeast Missouri by exploring the pages below.
---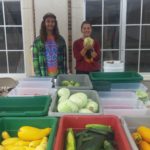 Internship Opportunities: Serving as an intern of a project is a good way to gain an in-depth understanding of how the project works. Most internship positions listed are offered every year, but some may be offered even less frequently depending upon the needs of the organization sponsoring the internship. As most positions listed are competitive, it is a good idea to connect with the organization a few months before the position starts in order to be considered.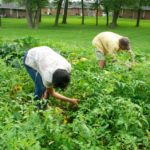 Scholarship, Work-study, & Institutional Jobs: Truman State University partners with many sustainability-focused community and on-campus organizations so that students can fulfill scholarship/work-study requirements or earn money in their free time while working to grow the sustainability movement in their community. Click on the link above to explore the various opportunities for sustainability-related scholarship, work-study, and Institutional jobs in Kirksville.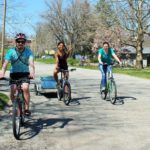 Volunteer Opportunities: There are a large number of organizations in Northeast Missouri that rely on volunteer support for their day-to-day operations. Whether through collecting compost on a bicycle for the Rot Riders, filtering old veggie oil at the University Farm for Bulldog Biodiesel, or weeding community gardens for the Green Thumb Project, there are always opportunities available to support sustainability in your local community!