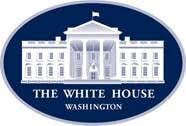 Truman State University is proud to announce that our institution has signed the official White House American Campuses Act on Climate Pledge, which defines our commitment to #ActOnClimate by investing our time and resources into sustainability measures.
Click here to see our Energy Savings Project, which serves as the basis for our pledge, and our Progress-to-Date page to see our progress on the variety of projects we are implementing to improve sustainability on campus.
Below is the official statement from University President Troy Paino:
---
As institutions of higher education, we applaud the progress already made to promote clean energy and climate action as we seek a comprehensive, ambitious agreement at the upcoming United Nations Climate Negotiations in Paris.  Although we are optimistic that world leaders will reach an agreement to secure a transition to a low-carbon future, we recognize the urgent need to act now to avoid irreversible costs to our global community's economic prosperity and public health.  Today our school pledges to accelerate the transition to low-carbon energy while enhancing sustainable and resilient practices across our campuses.
Truman State University will continue to engage in activities that support our sustainability principles:
Acknowledging the interdependence of humanity and nature
Embracing inter-generational stewardship
Conserving natural resources
Striving to eliminate waste
Investing in collaborative community-based projects
Developing a closed-loop local food system
Promoting multi-modal transportation
Accounting for triple bottom-line practices
Innovating – Evolving – Educating
In addition, we will build on our existing efforts to reduce energy consumption.  Truman State University pledges to:
Reduce CO2 emissions by 113.5 tons annually through the continued production of solar energy.
Reduce our annual carbon footprint by 20,900,000 lbs of CO2.
Reduce water consumption by over 8 million gallons annually.
Reduce natural gas consumption by over 50,500 MCF annually.
Reduce electrical consumption by nearly 7.5 million kW per hour annually
Troy D. Paino,  President
Truman State University