Campus
The following pages explore our efforts to interact with and engage our students and staff in sustainability principles. Truman State prides itself in its exercise and pursuit of information for all involved in the university.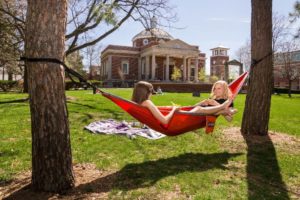 Student Life: The health of our surroundings depends largely on our students and their lifestyles. This page highlights some of the efforts Truman State has made to help engage our students in discussions and provide them tools to pass along information further, creating a lifelong community of sustainable thinkers.
Campus Events: One way to build students' enthusiasm for sustainability is through hosting a variety of fun, interactive, and/or informative events throughout the year. This page lists just a few of the many ways Truman has incorporated an educational experience through the events we host on our campus.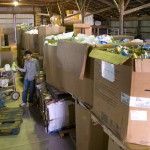 Employee Education: Here at Truman State, our faculty and staff are vital members of our community, and always encourage hands-on learning in their employment. This page presents details on how we engage our employees in the sustainability discussion and promote lifelong sustainable practices, both in the work place and at home.