Planning and Administration
All across Truman's campus, we are supporting sustainability efforts through strong administration and smart planning. This involves not just environmental concerns, but also in supporting campus diversity and health. We strive to dedicate our resources to coordination, development, and engagement of sustainable practices. This includes prioritizing budgeting and decision making around a sustainable and balanced future. The following pages display some of the important steps we have taken to make sustainability a campus priority in order to achieve our goals.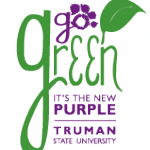 Coordination, Planning & Governance: This page highlights the Presidential Sustainability Action Committee, the major force behind sustainability at Truman, and what they are doing to further our goals on and off campus.
Diversity & Affordability: This page demonstrates our efforts to foster a supportive campus for a diverse pool of students, regardless of background.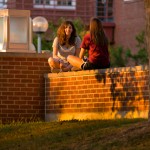 Health, Well-Being and Work: This page shows our commitment to enriching the physical and mental lives of our students and staff.