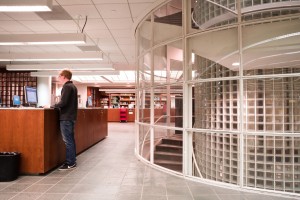 Public Engagement
Here at Truman we not only care about our own community, but we care about the lives and well-being of those around us, even if they are different from us. The following pages showcase the ways we have been able to provide students the opportunity to engage in their local communities and beyond.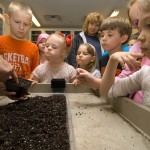 Local Communities: The local town of Kirksville, where Truman is located, is very important in sustaining our own operations. Visit this page to see how we have worked to improve the lives of those around us by supporting various local community efforts.
The Global Community: Here at Truman State, we always encourage our students and faculty to expand beyond their own horizons. By fostering both an education- and experience-based environment, we hope to create values of responsibility and excitement about the world outside of Kirksville. Specifically, this page details the various ways we partner with and encourage entrance into the Peace Corps Program.