Natural Resource Conservation
At Truman, efforts to manage the consumption of our natural resources are a top priority. These work to ensure the future of our campus and long lasting environmental health.  Below are important steps Truman has taken to ensure the sustainability of our resources: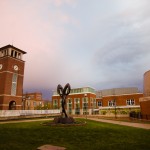 Air and Climate: The air we share and breathe every day is one of the most important resources available to us. This page showcases a few of the ways our campus works toward having clean and healthy air for everyone.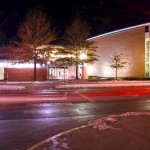 Energy: One of the biggest impacts to our environment can involve energy use. This page features some of the ways Truman supports clean and renewable energy, and carefully monitors usage.
Water: Certainly one of the most vital resources, it is important to take care of the water so that our future campus will have the same health and vitality that we enjoy now. This page explains some of the ways that Truman has worked to conserve and protect our water.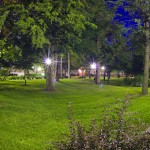 Land: The balance between sustainable and appealing grounds is one that Truman State works hard to achieve every day. Our staff are constantly evolving to adhere to sustainable landscape management practices. This page lists just a few ways we manage our land use. Additionally, we have created a page specifically for details about our Campus Tree Care Plan, located here.
Click here to see the Utility Dashboard, a resource that allows public access to information about Truman's energy and utility consumption.